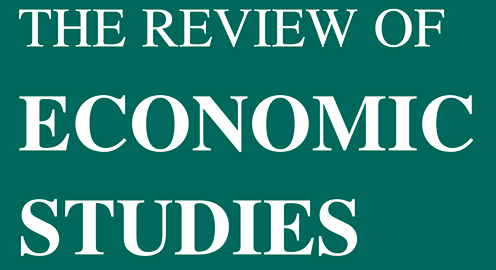 Restud Tour Reunion Conference 2018

University of Copenhagen, May 16-18
The Review of Economic Studies May Meetings has been held annually in May since 1989 and 2018 was the 30th year in which REStud was hosting the annual tour of the most promising job market candidates. A poll among previous tour participants revealed a broad enthusiasm for meeting up with the peers of their Tour again. REStud did therefore celebrate this anniversary with a 30 year REStud Tour Reunion Conference that follows the last leg of the normal REStud Tour which took place in Copenhagen.
The REStud Tour Reunion Conference was held at University of Copenhagen on May 16-18. All previous tour participants has gotten a slot to present their work, and there was time to socialize. The conference consisted of parallel sessions organized around the three major fields in economics. Each spreaker got around 30 minutes including discussion.
The last leg of the 2018 REStud Tour took place on May 16-18.
| | | |
| --- | --- | --- |
| Name | Current affiliation | Tour year |
| Adam J Kapor | Princeton University | 2015 |
| Adriano Rampini | Duke University | 1998 |
| Alberto Bisin | Northwestern University | 1994 |
| Alessandro Pavan | Northwestern University | 2001 |
| Alex Torgovitsky | University of Chicago | 2011 |
| Andrea Wilson | Georgetown University | 2003 |
| Andrew Newman | Boston University | 1989 |
| Arlene Wong | Princeton University | 2016 |
| Aureo de Paula | University College London | 2005 |
| Benjamin Handel | University of California at Berkeley | 2010 |
| Chris Shannon | University of California at Berkeley | 1992 |
| Christopher Neilson | Princeton University | 2014 |
| David Genesove | Hebrew U Jerusalem | 1991 |
| Dimitri Vayanos | London School of Economics | 1993 |
| Eva Nagypal | Consumer Financial Protection Bureau | 2001 |
| Florian Scheuer | University of Zurich | 2010 |
| Francois Gourio | Federal Reserve Bank of Chicago | 2005 |
| Gautam Rao | Harvard University | 2014 |
| Gregor Jarosch | Princeton University | 2015 |
| Guido Kuersteiner | University of Maryland | 1997 |
| Iourii Manovskii | University of Pennsylvania | 2003 |
| Isaiah Andrews | MIT | 2014 |
| Jeffrey Ely | Northwestern University | 1996 |
| Joe Vavra | Chicago Booth | 2012 |
| John Humphries | Yale University | 2017 |
| Julie Holland Mortimer | Boston College | 2001 |
| Kathryn Spier | Harvard University | 1989 |
| Kirill Evdokimov | Princeton University | 2010 |
| Lasse Heje Pedersen | Copenhagen Business School | 2001 |
| Laura Doval | California Institute of Technology | 2016 |
| Luigi Bocola | Stanford University | 2014 |
| Marciano Siniscalchi | Northwestern University | 1998 |
| Marco Bassetto | Federal Reserve Bank of Chicago | 1998 |
| Martin Beraja | MIT | 2016 |
| Martin Pesendorfer | London School of Economics | 1995 |
| Maryam Farboodi | Princeton University | 2014 |
| Michael Ostrovsky | Stanford University | 2005 |
| Michihiro Kandori | University of Tokyo | 1989 |
| Mohammad Akbarpour | Stanford University | 2016 |
| Moritz Lenel | University of Chicago | 2017 |
| Nicholas Buchholz | Princeton University | 2016 |
| Oleg Itskhoki | Princeton University | 2009 |
| Pablo Kurlat | Stanford University | 2010 |
| Patrick Legros | Universite Libre de Bruxelles | 1989 |
| Stanford University 2012 | Stanford University | 2012 |
| Per Krusell | IIES Stockholm | 1991 |
| Peter Hull | University of Chicago | 2017 |
| Peter Koudijs | Stanford University | 2011 |
| Pinelopi Koujianou Goldberg | Yale University | 1992 |
| Ricardo Reis | London School of Economics | 2004 |
| Richard Hornbeck | University of Chicago | 2009 |
| Robin Lumsdaine | Kogod School of Business | 1991 |
| Saki Bigio | UCLA | 2012 |
| Stefanie Stantcheva | Harvard University | 2014 |
| Stephen Ryan | Washington University in St. Louis | 2005 |
| Steve Pischke | London School of Economics | 1993 |
| Steven Tadelis | University of California Berkeley | 1997 |
| Sven Rady | Bonn University | 1995 |
| Thibaut Lamadon |  University of Chicago | 2014 |
| Thomas Chaney | Sciences Po | 2005 |
| Tim McQuade | Stanford University | 2013 |
| William Fuchs | University of Texas at Austin | 2005 |
| Yacine Ait‐Sahalia | Princeton University | 1993 |
| Yossi Feinberg | Stanford University | 1996 |
Organizors
Professor Philipp Kircher
Chairman of the Review of Economic Studies
European University Institute and University of Edinburgh
E-Mail: philipp.kircher@eui.eu
Professor Mette Ejrnæs
University of Copenhagen, Department of Economics
E-Mail: mette.ejrnes@econ.ku.dk
Phone: (+45) 35 32 30 62
Associate professor Bertel Schjerning
University of Copenhagen, Department of Economics
E-Mail: bertel.schjerning@econ.ku.dk
Phone: (+45) 35 32 30 65
Administrative Assistant
Christel Brink Hansen
University of Copenhagen, Department of Economics
Øster Farimagsgade 5, building 26 DK-1353 Copenhagen
Phone: (+45) 35 32 30 17
E-mail: Christel.Brink.Hansen@econ.ku.dk
Practical information
Date: May 16-18
Place: CSS, building 35
Arranged by: Department of Economics